Join us on Oct. 16 at 12pm!
Letsema!/Collaborate! Project which is an opportunity to build a collaboration between Belgian and South African artists, with a view to creating new projects together in the longer term. We are pleased to welcome you to the programme.

The project kicked off with a meeting between artists from the two countries and an opportunity to learn about how theatre is made in our different contexts.
If you missed that engagement, watch it here:
https://www.facebook.com/yvette.hardie/posts/10159366221592604

The next stage is the sharing of Belgian productions with South African audiences and artists, and the sharing of South African productions with Belgian audiences and artists.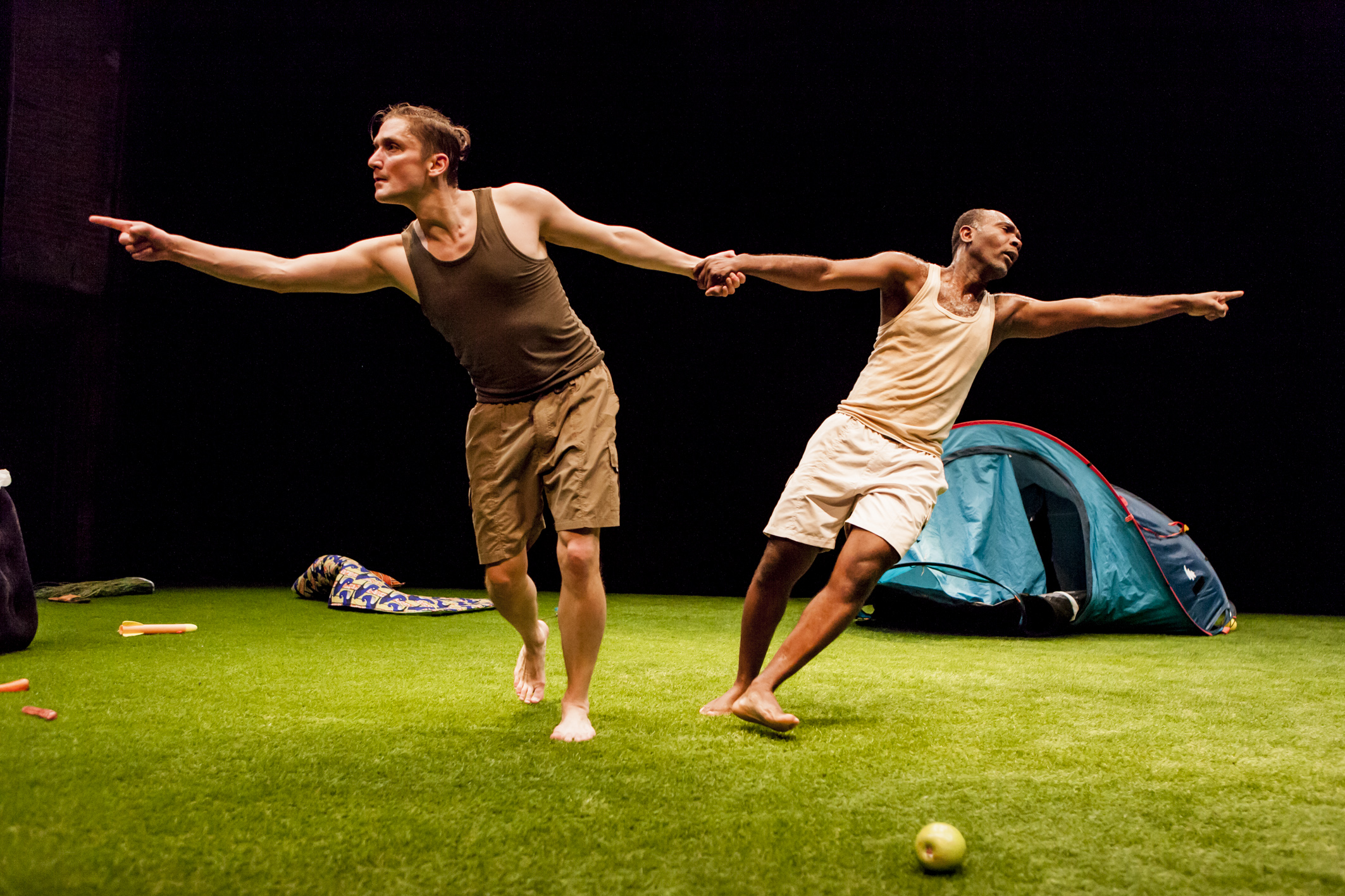 The first of these sharings (of "Camping Sauvage" by XL Production) happens this coming Saturday 16th October; however, you are also able to access the filmed production online, and to watch the discussion after the fact, should you not be able to participate this weekend. See where to watch the shows online below.
The second Belgian sharing will be of Plastic Betrand by Kopergietery, KGbe & beeldsmererij DE MAAN.

Information about the selected South African productions will follow in due course.
Thereafter we will host several sessions where you can meet up with Belgian artists and work together on ideas for potential collaborations before pitching them to us for funding.
Join us on Saturday at 12h00 to be part of the live conversation with the audience hosted by Thembile Tshuma.

—-
To join the first conversation with the audience of children at Soweto theatre, here is the zoom link:

Topic: Letsema! / Collaborate! Belgium/SA – Camping Sauvage conversation
Time: Saturday, Oct 16, 2021 12:00 Johannesburg

Join Zoom Meeting
https://us02web.zoom.us/j/85327510782?pwd=N3NuZk9CVWc2WExBbDN5TGpDSEVudz09

Meeting ID: 853 2751 0782
Passcode: 214920
—-
Letsema!/Collaborate! is supported by Wallonie-Bruxelles International and the Government of Flanders, and is a partnership between ASSITEJ South Africa and ASSITEJ Belgium.